Local Community Involvement & Sponsorship
Ray White Chelsea every year assists many local initiatives, schools & sporting groups by providing both financial sponsorship as well as attending community events to support the ongoing availability of these services, clubs & schools to our community members.
In the last 12 months, we have offered assistance to the following;
Chelsea Little Athletics Club, Chelsea Lifesaving Club, Edithvale Bowls Club, Edithvale, Seaford Park, Kananook, Aspendale & St Joseph's Primary Schools, Chelsea Heights Kindergarten, Chelsea Rotary Art Show, Chelsea Occassional Care, Busybee's Children's Market, Australia's Biggest Playdate supporting the Monash Children's Hospital, St Aidan's, St Chad's, St Joseph's, Carrum Uniting, Edithvale Uniting & Chelsea Uniting & Chelsea Baptist Churches.
We still have several up and coming events this year for Beyond Blue, local Trader's association events & Winter Warmer's.
Pantry 5000 – Longbeach Anglican Parish
Pantry 5000 – providing food relief for people in the Southern Kingston & Northern Frankston areas. Each week Ray White Chelsea staff members volunteer their time to assist with the sorting and packaging of food that is sourced from many outlets with the other volunteers from the Longbeach Anglican Parish. Our staff also volunteer on Wednesdays which is the collection day for the some 250 guests/recipients that are facing financial difficulties to collect their groceries for the week. Pantry 5000 operates from the Church Hall at St Aidan's Longbeach Anglican Parish Centre in Carrum & assists approximately 800 families each month & is never closed. In addition to the food relief, Pantry 5000 gives these families a place to belong & most of the recipients volunteer in both the food preparation & or the community garden.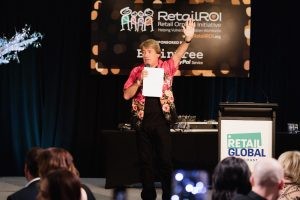 Charity Auctioneer Division
John Shore has been performing charity auctions for over 35 years and has enlisted & mentored other staff members into the fold.
Identifying a need for many organisations to have the services of a professional, experienced Auctioneer and/or Master of Ceremonies to maximise the potential fundraising at their functions.
No fees are charged for our skills.
Annually the Ray White Chelsea Auctioneers assist with more than 20 charity auctions, conducted for a wide variety of community charities, local schools, sporting clubs & major charities, including but not limited to Oak's Day Ladies Lunch for Breast Cancer research, Reach Foundation, Kind Cuts for Kids, Helping Hand Helping Heart, 20th Man Foundation, Make A Wish Foundation, State Schools Relief, Bayside Treasures – Beyond Blue, Royal Children's Hospital, Finnan's Gift as well as local kindergartens & the Breast Cancer Foundation.
Over the past 12 months the Ray White Chelsea Auctioneering Division has helped raise over $650,000 for the above charitable foundations, organisations & groups.
This brings the overall total to $7,650,000 raised over the years to support the activities & fundraising goals of many organisations.
World records aren't safe either when the Ray White Chelsea Auctioneer Division get involved – a new record was set for selling nothing at $52,000 at the Retail Global Conference on the Gold Coast on May 25th for an orphanage in Africa.
If you have a charity event and could benefit from our services, please contact our office via chelsea.sales@raywhite.com.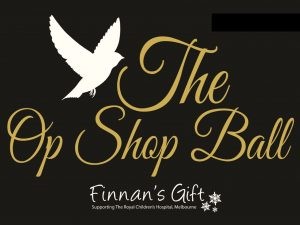 The Op Shop Ball was founded in 2011 by John Shore, director of Ray White Chelsea and supported by the entire team at Ray White Chelsea during the year and on the night.
The Op Shop Ball concept is that all guests arrive in Op Shop attire which is already supporting the community and keeping the costs down of attending such an event. The guests then spend their money on raffle tickets and bid on numerous items of interest that are available on the night which are almost all donated.
Held at the Grand Hyatt in November annually, it is fantastic night that is absolutely non-profit with all monies raised making its way directly to the charity being Finnan's Gift.
Alisa Camplin-Warner & Oliver Warner are the founders of Finnan's Gift, which was established to raise money and awareness of congenital heart disease in new born babies, the charity has assisted the Royal Children's Hospital with much needed equipment and training for the nurses and doctors.